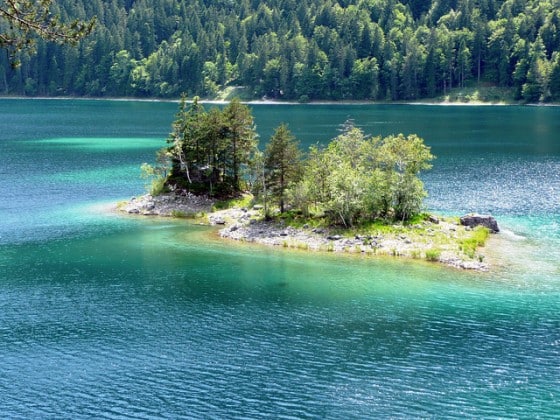 Environmentally-Friendly Summer Excursions You Are Sure To Enjoy

Image by dorena-wm / Creative Commons
Although summer won't officially be here until mid June, many people are already planning their summer vacations. The kids will be out of school in a few weeks and if you haven't already planned a cool family trip, now is the time. To help you with that, I've come up with a few ideas for environmentally-friendly summer excursions you are sure to enjoy. If done right they will all have a smaller impact on the environment than "traditional" summer activities.
1) Walking: No matter where you live or who you are, walking is an environmentally-friendly way to get around during the summer (or any season for that matter). When you walk, you are getting exercise and fresh air, not to mention you are close to nature and the world around you.
Image by Will Fuller / Creative Commons
2) Hiking: For those of you who would rather spend a little more time in nature, a hike could be just the excursion you need. Keep in mind that it is key, when hiking, to be fully prepared and to know how to leave no trace. Then all you need to do is find a local hiking trail and you are good to go.
Image by Ed Coyle / Creative Commons
3) Biking: If you'd rather hop on a bike than walk or hike, biking is a great way to travel much farther from home and to see more sights. Since May is National Bike Month, it is a great time for you and your family to hop on your bikes and go for a ride.
Did you know that currently work is underway towards the creation of the U.S. Bicycle Route System (UBSRS)? In fact, with the approval of two new U.S. Bike Routes on May 21st, and 40 different states taking steps towards its establishment, I would say a U.S. Bicycle Route System might be not too far off.
4) Day-Trip: I have two favorite day trips; one is to the ocean and the other is to the mountains, depending on the weather of course. As far as environmentally-friendly, I would recommend using public transportation to head out to your local beach or lake for a day trip. Pack a lunch, put on a natural or vegan sunscreen, hop on the train or bus (you can even bring your bike) and prepare to have a great day.
5) Camping Trip: Growing up, some of my favorite trips were those where we went camping. We went camping in Yosemite, on Catalina Island, at the beach, by the lake, in the mountains, and more. There is nothing quite like camping in the great outdoors. It is essential, however, to practice these 7 leave no trace principles when camping as well. You want to preserve and protect the beauty of your camping destination for the next people to enjoy, right?
Oooh, and before I forget, adventurous types can combine two activities, biking and camping, into one and opt for bike camping. Backpack, bike, a reusable water bottle, a GPS, and I'd say you're good to go. Another recommendation is a solar charger. Since you are going to be riding and/or out in the sun most of the day, this Voltaic solar charger may be your best option. It can be attached to so many things and why not take advantage of the sun's energy while you've got it.
Regardless of where you go or what you do this summer, take the time to see if you can make your adventure a little more environmentally-friendly. Even if it is just to get yourself a small dose of the wonders Mother Nature has to offer, I would say it is well worth it.