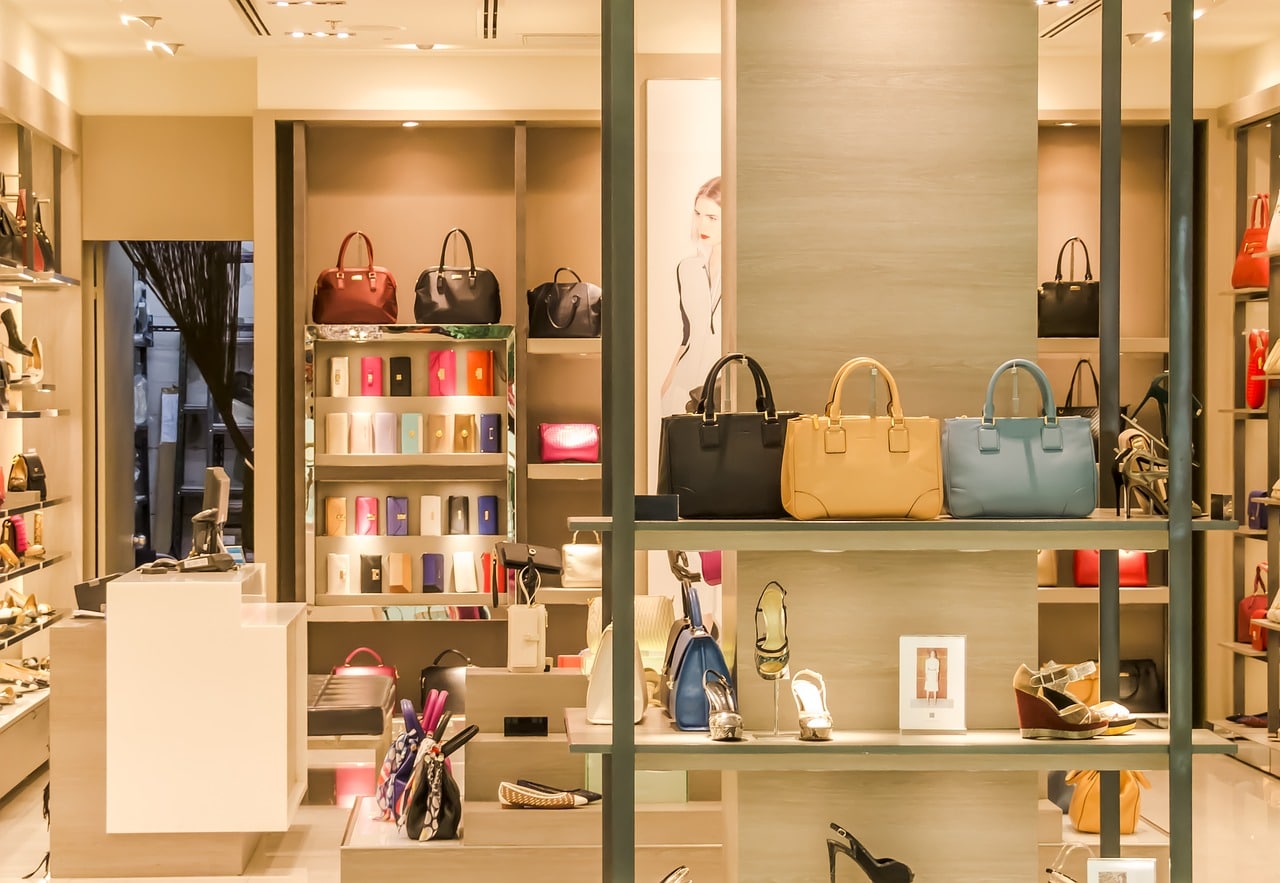 eCommerce Offers a Chance for a More Sustainable Fashion Industry
The popularity of online shopping is at an all-time high. Although a portion of this rise in popularity can be attributed to the Covid-19 pandemic, the ecommerce industry was well on its way to overtaking traditional brick-and-mortar businesses already. The business model connects consumers with a greater number of suppliers and a much larger variety of products — how could it not eventually reign king?
Fashion items were originally slower to be accepted as something consumers bought online. Major hesitations had to do with not being able to try things on, as well as worry about the fit and quality of the product. However, with free shipping and returns becoming more and more common, online clothing shopping has really taken off. 
One of the most difficult aspects of the ecommerce markets is the environmental impact. In a world where consumers are more concerned with sustainability than ever before, industries, such as the fashion industry, are at a crossroads. How can fashion companies capitalize on all of the benefits online shopping has to offer, while still pursuing goals of incorporating more sustainable measures into their services?
The Rise of Sustainable Fashion
It's no secret the majority of consumers are willing to pay more for products that are more sustainable and less damaging to the environment. Furthermore, many are starting to change their shopping habits and focus on purchasing solely products they know are more sustainable. These are huge motivating factors for companies to strive to start making their products fit the sustainability profile. 
It may come as somewhat of a surprise, but some experts estimate the fashion industry alone contributes to over 10% of the global greenhouse gas emissions. Albeit slowly, companies and consumers are working together to try to change that. Some of the best strategies for improving fashion sustainability include things like:
Artisanal fashion — poised to be the opposite of fast fashion, artisanal fashion is the idea of creating small-batch, durable fashion made to last. 
Fair trade fashion — clothing items produced in locations where workers are paid fair wages and standards such as no child workers, standard breaks and time off, and a safe working environment are followed. 
Cruelty-free fashion — clothing and other fashion items that don't use animal products.
Upcycled fashion — the idea of reducing fashion waste by reusing materials, renting rather than buying items not worn often, and encouraging thrifting or trading clothing items.
How eCommerce Can Help
For better or worse, ecommerce hasn't always gotten the best rating for environmental sustainability. Many critics cite the incredible amount of packaging used to ship products and the increase in transportation emissions associated with delivering products to homes rather than one large shipment going to a store. However, there are ways to green up your ecommerce and some significant benefits that go along with it.
For instance, the fashion industry can benefit from ecommerce as a means of pushing more eco-friendly products. Online shopping allows customers to see more variety than might be carried in brick-and-mortar storefronts, which means they can be exposed to more non-traditional products. It can also be a way for small businesses highly focused on local, sustainable, small-batch production to reach a larger audience. 
One of the biggest things that can be done — for fashion and all online products — is to focus on packaging. In recent years, many consumers have put the spotlight on packaging which has led their products starting to arrive in recycled packaging with less single-use plastic waste. Others are focusing more on the end product and working towards developing biodegradable packaging that could be composted. 
Adding Up the Benefits
Coming up with innovative ways to make the fashion industry more sustainable isn't just a one-and-done kind of thing. Rather, it is an ongoing, iterative process that will continue to change and hopefully improve over time. But there are very real, clear benefits to working towards these goals, no matter how long they take. 
The obvious benefits are for the environment and the social impacts communities at the start of the supply chain will see. These are huge and shouldn't be discounted. But there are also more tangible business benefits to pursuing the goal of a more sustainable fashion industry. 
These include things such as:
Greater customer loyalty and trust
Brand recognition for sustainability efforts
Long-term cost savings in energy consumption when pursuing renewable sources
Opportunities to experiment and push the boundaries of fashion in new ways
Reduction in waste products and better waste management
Development of new relationships and partners 
Honest marketing that expresses company values 
Greater employee retention and satisfaction
The fashion industry is poised to make a real shift towards sustainability and ecommerce can help. Online shopping can increase the exposure of consumers to the variety of greener products a fashion brand offers. Likewise, it can bring more people to smaller, hyper-sustainability-focused companies. The benefits are numerous, the real question is: what is your company waiting for?