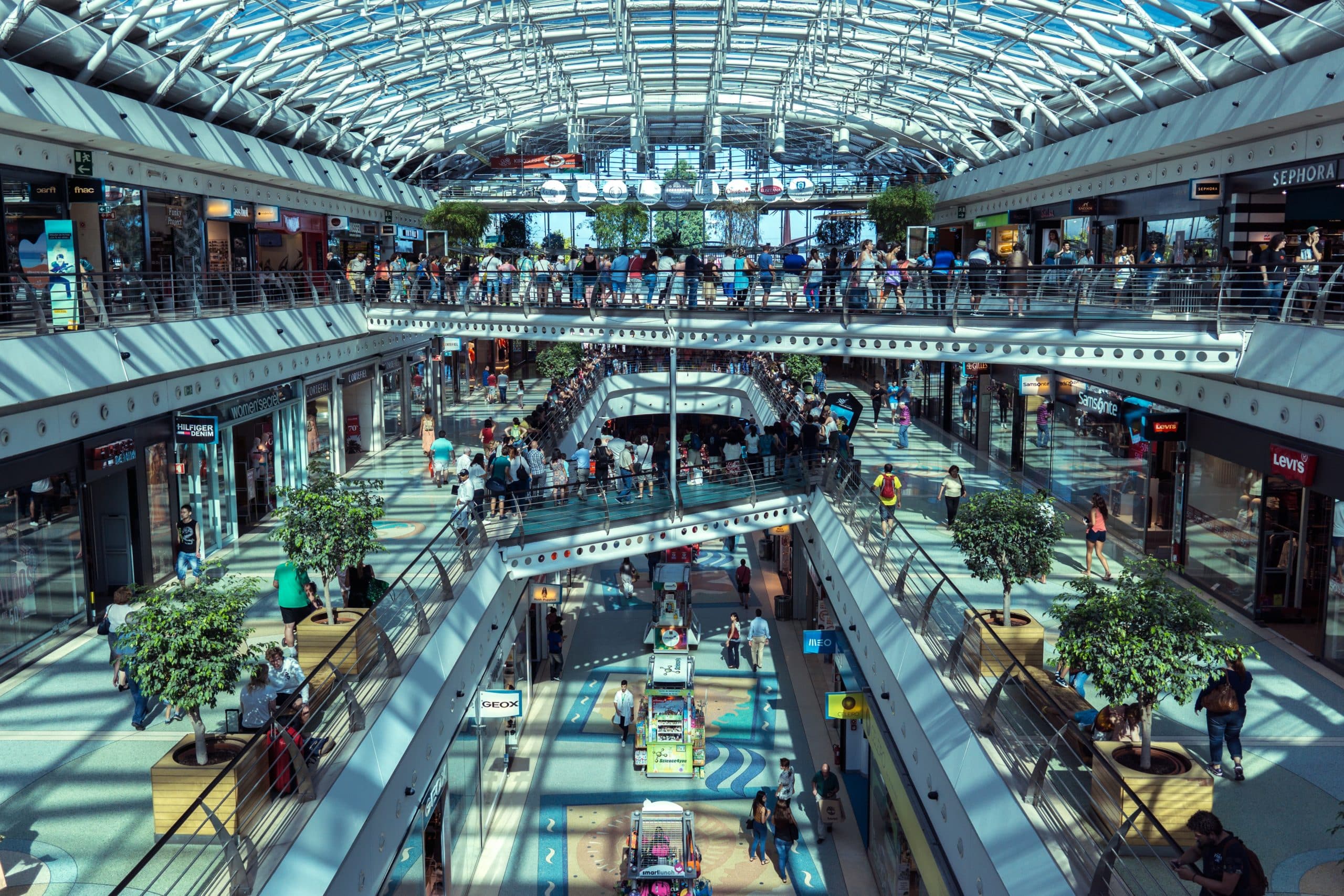 5 Eco-Friendly Holiday Shopping Tips
As we approach the holiday season and people venture into full blown shopping mode, we wanted to share some eco-friendly holiday shopping tips to help make things a little more biofriendly. Note: these tips can also help save you time and money.
1. Make a List and Check It Twice
One of the simplest ways to save money and minimize waste during holiday shopping is to do what Santa Claus does. Make a list and check it twice.
Instead of going into the stores or online and just buying what you think you need for family and friends, we recommend you make a list first. It's not uncommon for people to buy more than they actually need. This can be quite costly and wasteful. If you make a list, you'll be sure to get the gifts you need. Then, if you happen to find a great deal on something not on your list, maybe you can get that item instead. Either way, it'll be marked off your list and you won't be left with too much or too little.
2. Plan Your Day Ahead of Time (sequence)
In addition to making a gift list, you can save a lot of time, gasoline and emissions by planning your day ahead of time. This way you'll know where you want to go and the sequence you want to visit stores. It's a simple tip you can use to help avoid crowds and save money.
Between making a list so you know what to buy and then knowing where to go to get those items, you'll be all set. You also may be able to take advantage of green transportation options if you plan right. Go with friends or family and you could even carpool. Planning ahead gives you the ability to make smart, eco-friendly choices.
3. Consider Vintage Instead of New and Shop Local Whenever Possible
This tip is two-fold. First, instead of buying the hottest selling items this year, consider going back in time with some vintage gifts. Most cities have vintage clothing and accessories stores where you'll probably be able to find some classic items your loved ones will enjoy. Maybe a vintage watch or stylish jewelry.
Before you dismiss this option, we recommend you check out local thrift and vintage stores to see what they have to offer. You never know…you may just find the perfect gift.
In addition to buying vintage instead of new, it's always smart to shop local as much as possible. This will save on shipping, packaging and it supports small businesses. So if you plan to do any holiday shopping the Saturday after Thanksgiving, please remember it's Small Business Saturday and local, small businesses can be an eco-friendly place to shop.
4. Remember Experiences Often Mean More In The Long Run Than "Stuff"
This year's (and every year's) shopping motto should be "Consume less, enjoy more". Regardless of the holidays you celebrate, it doesn't have to be all about the gifts. You don't have to shower someone with physical gifts to show them you care. Kids don't need rooms filled with toys to know they are loved. Many families, including mine, have begun focusing on experiences instead of stuff.
While the kids will get some items they have on their Christmas lists, our gift focus is on what we can do together as a family. Maybe a trip we can take or an adventure we can have. It's all about making memories. The "stuff" will come and go, but the time spent enjoying each other's company will last a lifetime. So, before you go out and buy the latest and greatest of toys or electronics, consider a family activity your kid would enjoy.
Same goes for other family members and friends. Life gets busy. So, giving your best friend or loved one some time together can sometimes mean everything.
A few ideas might be to plan a camping trip, schedule a day of hiking or biking, arrange to go to a cooking class together, plan a ski trip to a local mountain, schedule a beach day, set up a movie marathon, give the gift of a game night with a homemade meal…the options are limitless.
5. When Shopping Online, Look For Environmentally-Friendly Shipping Options
For those interested in taking advantage of Cyber Monday, we advise you look for retail stores with environmentally-friendly shipping options.
In recent years, we have seen more and more online retailers begin to give consumers minimal packaging choices so as to minimize waste. Others now use only recycled or reusable shipping and packaging materials. Some have opted to ship completely plastic-free.
The options are out there and it's up to us, as consumers, to make the right choices and minimize the impact our lives have on the environment around us. Choose wisely.
Eco-Friendly Holiday Shopping Summary
Thanksgiving used to be focused around spending time with family and friends. The day was all about giving thanks. Unfortunately, over the years, Thanksgiving kind of evolved into a pre-Black Friday shopping holiday. Store employees were required to work, Thanksgiving "dinner" was bumped to a different time of day to allow people to make it to the stores in time to snag the best deals and family time went to the bottom of the list.
Luckily, plenty of stores are turning back the clocks and keeping their doors closed on Thanksgiving. They're focusing on family time by giving their employees the day off and letting this particular holiday regain its place in the holiday lineup. Here is a list of the stores staying closed on Thanksgiving.
So, before you dive head first into Black Friday, Small Business Saturday and Cyber Monday, we hope you are able to fully enjoy your Thanksgiving, Friendsgiving or just a little time with loved ones. Then, once your shopping begins, keep these eco-friendly tips in mind. You'll be glad you did!