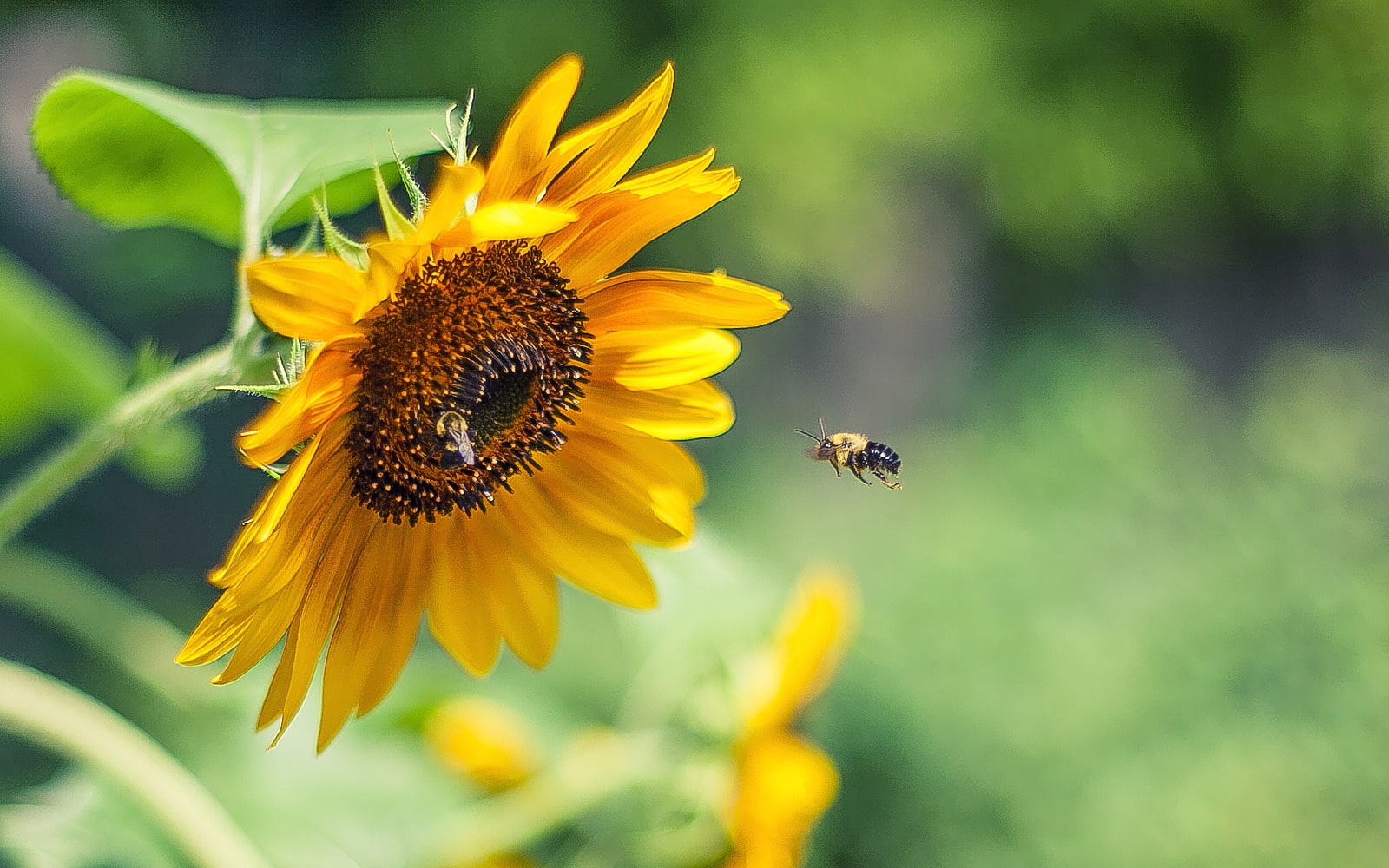 Coming In for a Landing
Today's Biofriendly Image of the Day is this bee coming in for a landing on this gorgeous, yellow sunflower. I don't know whether he's heading in to meet with his friend, he's looking to get out of the sun for a bit or he wants to do a little pollination. Whatever his purpose, this sunflower definitely looks like the perfect landing pad.
Image by Kyle Garrity | Used with permission via the Creative Commons Attribution-NonCommerical-ShareAlike 2.0 Generic license.