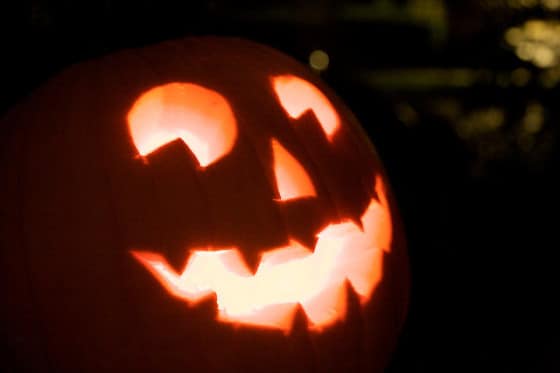 Biofriendly Review of a Few Halloween Tricks and Treats
It's that time of year again and I figured it would be an opportune moment to do a little biofriendly review of some Halloween tricks and treats. While many of us love to dive right into the beginning of the holiday season, it is always wise to do so with a little attention to the details on how our actions will affect us, our loved ones and the environment itself. There's nothing wrong with dressing up, doing a little trick-or-treating and having an overall good time….in fact, I encourage it. But, here are a few tricks and treats to help you make your Halloween adventures a little less frightening.
Let's start off with 9 eco-friendly ways to decorate your house for Halloween. Then, since we are already on the subject of an eco-friendly Halloween, and the word around town is that green is the new orange, here are a few more tips to help you have a happy, green Halloween. If you are looking for some tricks to make your Halloween a treat for the environment, my good friend Julie over at TaigaCompany has some smart words of advice.
For those of you who have been craving some tasty treats, check out this fresh pumpkin pie ice cream (and by the way, the site has lots of other great recipes too). These 16 healthier Halloween candy recipes will probably be a big hit at any late-night holiday bash. Then, after a busy night filled with Halloween activities, the trick you will probably want to perform is how to find a few moments of relaxation and rejuvenation. I say why not make good use of any pumpkin meat you have left over after carving jack-o'-lanterns and try a DIY, at-home spa treatment using one of these 5 easy pumpkin homemade face masks.
It is important to note that Halloween is not all fun and games however. For example, these Halloween treats are downright scary! Anyone who is considering wearing specialized contact lenses to go with their costume would be smart to heed this warning about the permanent damage Halloween contact lenses may cause to your eyes.
SAFETY TIP: Remember while you are out and about on Halloween night that it is important for you to carry a flashlight and stay in well-lit areas. Cross only as crosswalks or safe intersections and keep in mind that just because you can see a car doesn't mean the car's driver can see you. When it comes to your four-legged family members, here are some Halloween pet safety tips courtesy of the ASPCA. All-in-all, in between the numerous tricks and treats, I hope each of you has a safe, wonderful and biofriendly Halloween!
Jack-o-lantern image by Nick Taylor via Flickr Creative Commons