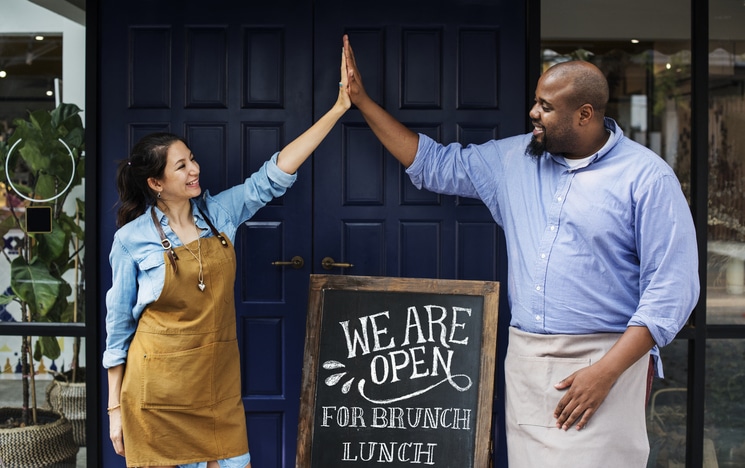 A Guide to Funding Your Eco-Business Ideas
If you have a brilliant idea for an eco-friendly business, you might be anxious to get started with it as soon as possible. But, in the majority of cases, getting a business idea moving means finding the capital to start the project. And while there's undoubtedly a need for more eco-business ideas moving forward, it doesn't necessarily make it any easier to find funding. 
Thankfully there are many different routes and possibilities when it comes to getting funding – whether you look for government schemes, local initiatives or even setting up your own crowdfunding campaign. Here we discuss some of the best ways to fund your eco-business idea. 
Check If You Qualify For Government Funding
Governments are naturally interested in promoting and supporting eco-friendly business ideas, as many of the world's largest nations have committed to carbon emissions targets. This means it may well be possible for you to get government funding for your project. 
Of course this depends entirely on where you are based and where you are setting up your business. This is especially true if you are thinking of launching your eco-business idea in a new market where you might have less familiarity. 
In the UK, there are many local government schemes and initiatives that could provide you with funding, if your idea qualifies. It is a case of having to painstakingly check through the funding requirements of each individual scheme, which can be time consuming and painful – but it will definitely be worth it if it secures you the funding you need.
Get Tax Relief
Many companies working on eco projects don't realize grants aren't the be-all and end-all of government assistance. If your project qualifies as research and development (R&D) you may be able to get tax relief. 
"If you are lucky enough to have successfully received a grant, you may be somewhat surprised to hear that you could also benefit from tax relief for spending the grant money," explains Simon Bulteel of Cooden Tax Consulting, specialists in R&D tax relief. "You can claim under the RDEC scheme, whether you are a large company or an SME for the grant funded projects."
But if you didn't receive a grant, it doesn't mean there aren't potential tax relief avenues available to you. Bulteel continues:
"If you are a small company and you either didn't apply for a grant or weren't successful in your application, but have decided to go it alone regardless then you could in fact be in line for an even greater cash injection for a loss making company of up to 33.35% of your eligible spend, if you are profitable it will reduce your tax liability by up to 24.7% of the eligible spend."
Build Relationships With Other Green Companies
Another option for getting funding could be in working with other companies who are interested in carrying out similar green projects. If you don't have the capital to start your business yourself, you might find joint ownership of the idea with a large eco-friendly business could be a way to get you started. 
In any case, it can be a great idea to build up your relationships with other similar companies in your local area. Even if they can't provide you with the funding you are looking for, they may be useful in pointing you in the direction of local funding opportunities, or providing partnership for other aspects of the idea.
Crowdfund Your Project
Back in 2014, Solar Roadways – a project interested in creating roads utilizing solar panels raised an astonishing $2.2 million. At the time, this was crowdfunding site Indiegogo's largest ever project. The money has been able to sustain the concept and it continues today. 
Of course, not all crowdfunding campaigns can provide millions for those running them – but many businesses don't need anything like that kind of capital to get themselves off the ground. Besides, crowdfunding can provide a unique proposition.
"Our alternatives were banks, angels and venture capital," says Juha Suojanen, head of EkoRent, a company specializing in short term hire of electrical vehicles, "we decided on equity crowdfunding because since we are in the business of electric vehicles, we had a good hunch the public would be enthusiastic about our mission. As well as the money, we expected to get some free media time in TV, newspaper and radio, and tie our existing users closer to us". 
Eco-friendly projects are often looked on more favorably by potential crowdfunders, but this can still be a challenging route. 
How you fund your eco-business idea will depend very much on the idea itself, as well as how much money you need for the investment. Naturally, it is always possible to present a business idea to a bank or other financial institution, and take a small business loan. However, you may be interested in first exploring other options for your green project.