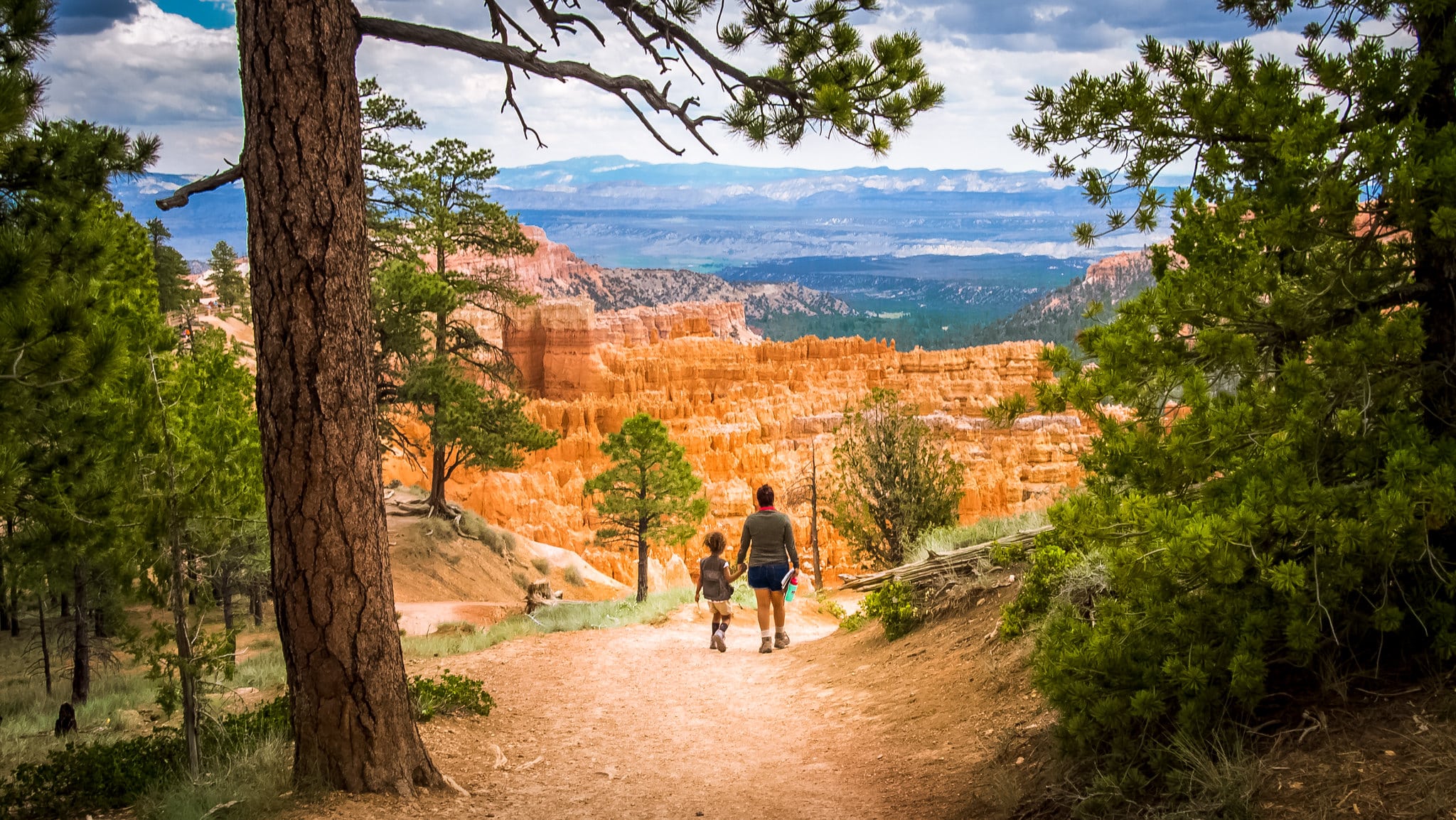 7 Biofriendly Activities for You and Your Kids to Do This Summer
Summer has officially arrived. Kids are out of school and, whether you have time off or not, you're going to need some activities for you and your kids to do. Fortunately, we've got some biofriendly activities perfect for summertime.
1. Go on a Hiking/Exploration Adventure
As you probably already know, nature has countless benefits. Not only does being out in nature give kids (and you) an opportunity to unplug and get some fresh air, but it also gives you a chance to get a little exercise and explore the world around you.
You and your kids can take a simple hike, or you can make it more of an adventure. Figure out different types of plants and flowers to spot on your hike. Research types of birds and wildlife commonly found in the area and see if you can spot any of them. They key is to really LOOK when you are on your hike. Put your attention outwards on the environment around you. You might just be surprised at what you see and how good you feel when you're done.
2. Take a Trip to the Beach or Lake
Plan a day-trip where you and your kids can spend some time at the beach or lake. Not only is this another perfect opportunity to get outside, it's also a way to improve your family's appreciation of the ocean and the great outdoors.
You can also, and should, do a little beach cleanup while you're there. This will allow others who come after you to enjoy the beach as much as you do. It also provides an opportunity for you to educate your kids on the need to keep plastic and other waste off our beaches and out of the water.
For example, did you know Monterey Bay was littered with golf balls from Pebble Beach? It's true. One young diver found out just how bad it was and decided to do something about it. According to the article, she's since recovered more than 20,000 golf balls from the ocean floor. Pebble Beach has also posted warning signs and gotten their own diver to supervise the clean up of the estimated millions of golf balls still under water.

In addition, if people didn't leave their trash on the beach, we wouldn't have to do major events like this one where four tons of trash were collected on the Maui coast in a single day.

3. Go for a Bike Ride
Going for a bike ride is not only a great way to get some fresh air and exercise, it's also a biofriendly form of transportation. You and your kids can go for a bike ride around town, take your bikes out to the beach (or rent bikes along the boardwalk) or even use a bike sharing program.
More and more cities seem to be offering bike sharing programs so residents and tourists alike can enjoy riding around town, seeing the sights and soaking up all their cities have to offer. I know I've personally seen bike sharing locations in Los Angeles, Santa Clarita, Long Beach and even in Griffith Park. It's a fun way to get around without having to use your car, worry about parking, etc.
4. Do a "Leave No Trace" Camping Trip
Summer camping trips are extremely common. If fact, if you haven't already reserved a camping spot, you may have to take your chances with a first-come, first serve spot. That's okay though. The key is to get your kids outdoors and enjoying spending some time in nature.
Before you go camping, and in order to make your trip a little greener, take a little time to educate your kids on the idea and importance behind "leave no trace" camping. This way, the people who come after you will be able to enjoy their trip just as much as you. Besides, the seven principles of leave no trace are common courtesy actions and something we all should do.
5. Plant a Tree or a Native Garden
As the Chinese proverb goes, "The best time to plant a tree was 20 years ago. The second best time is now."
Trees not only provide beauty, shade and a habitat for wildlife, but trees are key for oxygen production, pollution absorption and the removal of carbon dioxide. Trees can provide food, keep areas cool, help save energy and more. Getting kids to help with planting trees gets them investing in their future. It's also kind of fun to watch how the tree(s) grow over the years.
You may even want to get the kids involved in planting vegetables or creating a native garden. Gardening itself can be extremely therapeutic.
It's also dirty, messy and lots of fun. So, unplug and see what type of garden you and your kids can create.
Additionally, putting a native garden in your front or backyard will be quite beneficial to the environment around you. In fact, here are six proven reasons to have a native garden, according to The Ecology Center.
6. Make a Bird Feeder (or two)
Most kids love seeing birds. I know mine do. So, if you're looking for a fun, summer activity, why not take a little time one morning or afternoon and make a bird feeder (or two).
You can make these orange peel bird feeders or do a similar bird feeder using apples. You can do a pine cone bird feeder or even get a little more involved and make a bird house with an attached feeder. The options are limitless. Let the kids get creative and see what results. I'm sure the kids will appreciate it.
7. Figure Out Creative Ways to Repurpose Old Clothes
Instead of just going through the kids' dressers and getting rid of old clothes in preparation for new school shopping, why not get the kids involved in figuring out creative ways to repurpose old clothing? Yes, you can and should donate most of the clothes that no longer fit, or the ones they aren't going to wear anymore. There are, however, times when clothes are too worn out to donate. In these instances, it's best to figure out creative ways to repurpose those clothes rather than simply sending them to the landfill.
While these are just some of the biofriendly activities you and your kids can do this summer, it's a good way to get started and hopefully these will inspire other activities you and your family will enjoy.
We'd love to hear what biofriendly activities you have planned…let us know!