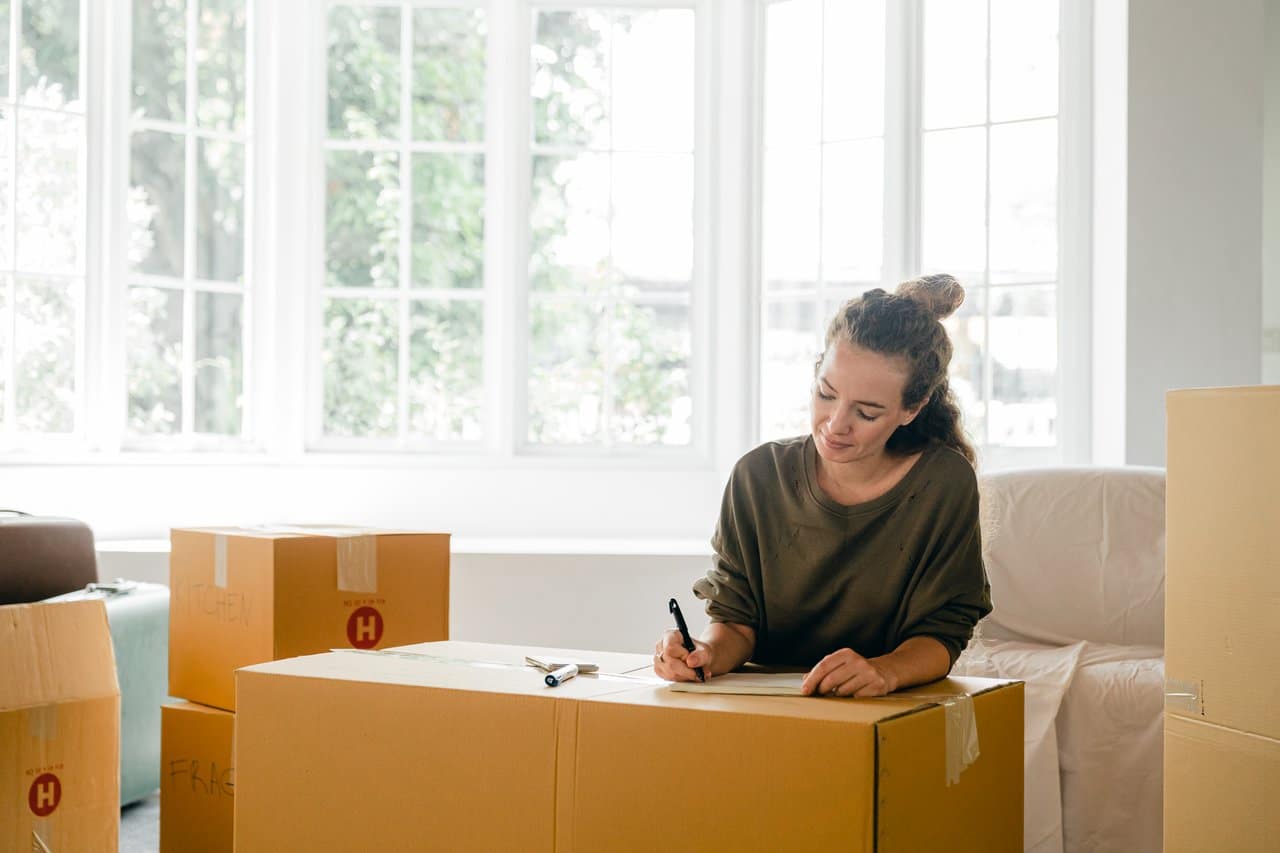 5 Creative and Effective Ways to Make the Moving Process More Sustainable
Making environmentally-conscious decisions should be a part of your everyday life no matter if you're at home, commuting to work, doing chores or, in this case, if you're organizing a move. Yes, moving house can be very stressful and the last thing you're thinking about is whether or not you bought recyclable boxes or if your truck rental company invests in sustainable practices – but in reality, these and other considerations are just as important as remembering to turn the lights off in rooms not in use. In fact, by committing to an eco-friendly move, you're doing your part to help preserve the natural world around you and save some money in the process.
You might think this is a cumbersome challenge, but in reality, there are only a handful of eco-friendly tips you need to keep in mind to make a sustainable move a success. Here's what you need to do to make your move as eco-friendly as possible.
Get rid of the stuff you don't need
First things first, ask yourself if you should really be moving all of your stuff to the new place. Chances are you have plenty of things you can easily do without and, by moving them with you, you would just be hoarding useless possessions in your new house. Needless to say, this is not the best way to be efficient and ensure sustainability, nor is accumulating physical clutter a great way to build a blissful new home.
That is why one of your pre-move priorities should be to get rid of the stuff you're no longer using, and there are several ways you can do that. Firstly, you can donate old clothes, furniture, and other belongings (perhaps a stroller or a baby bath) to those in need. You can find local groups in your area on social networks easily. Next, you can try selling some of the more valuable possessions to get some extra cash in your pocket, but whatever you do, don't just throw stuff away – there's always a way to get rid of it in a more sustainable fashion.
Choose eco-friendly moving boxes and essentials
It should go without saying you don't want your moving boxes, wrapping paper, and other packing essentials to end up on a landfill when the move is done. Moving can be extremely wasteful if you don't pick the right packing gear, so at the very least you should choose reusable boxes and give them back to the moving company so they can use them again for a different move. This helps save the planet and minimize financial waste.
On the other hand, you can also choose packing materials that are recyclable, so that you can easily recycle them when you're done, thus repurposing the material for other products down the line. If you can't find recyclable boxes, then at least use durable pre-owned moving boxes from friends, family, and even local companies.
Rent a moving truck from an eco-conscious company
When the time comes to load everything into a moving truck, you have an important decision to make. Will you be hiring a crew, or will you be handling the move yourself by renting a trailer? It should go without saying the latter is more economical in every way, but only if you take the time to find fuel-efficient trailer rental that emphasizes sustainable practices and does its part for the environment.
Nowadays, rental companies are becoming eco-friendlier by the day, driven by the customer's desire to work with sustainable brands. With that in mind, you should have no problem finding reliable trailer hire in your area that takes preservation and conservation seriously.
Avoid plastic and recycle all of it if you can
Another no-brainer is to get rid of all plastic products in your life and recycle what you can before the big move. It can be easy to simply toss everything into plastic bags and containers, and then unwillingly throw them away when the move is done, but if you take the time to pack small items and precious belongings into durable containers, then they will serve you for years on end. Be sure to recycle plastics before your move, and avoid using plastic materials from now on to reduce your plastic dependency.
Prep your new home for energy-efficiency
Before you say goodbye to your old house, you have to make sure the new place is fully optimized for high energy efficiency. This means you need to know how to reduce electricity usage by priming the new interior with energy-efficient installations and lighting, water-saving features, and even smart technology to help you manage your new home with ease. Remember to use smart devices and apps to track the energy usage in the new place and make better decisions regarding energy consumption as you settle in. While you're at it, be sure to replace old appliances with energy-efficient models to make your new home a hub of sustainability.
Wrapping up
Moving house can be a daunting task, and the last thing you might be thinking about is how you can make your move eco-friendly. However, this is exactly what an eco-conscious person should prioritize, so make sure to follow these tips to make your move quick, rewarding, and sustainable without wasting money or natural resources.