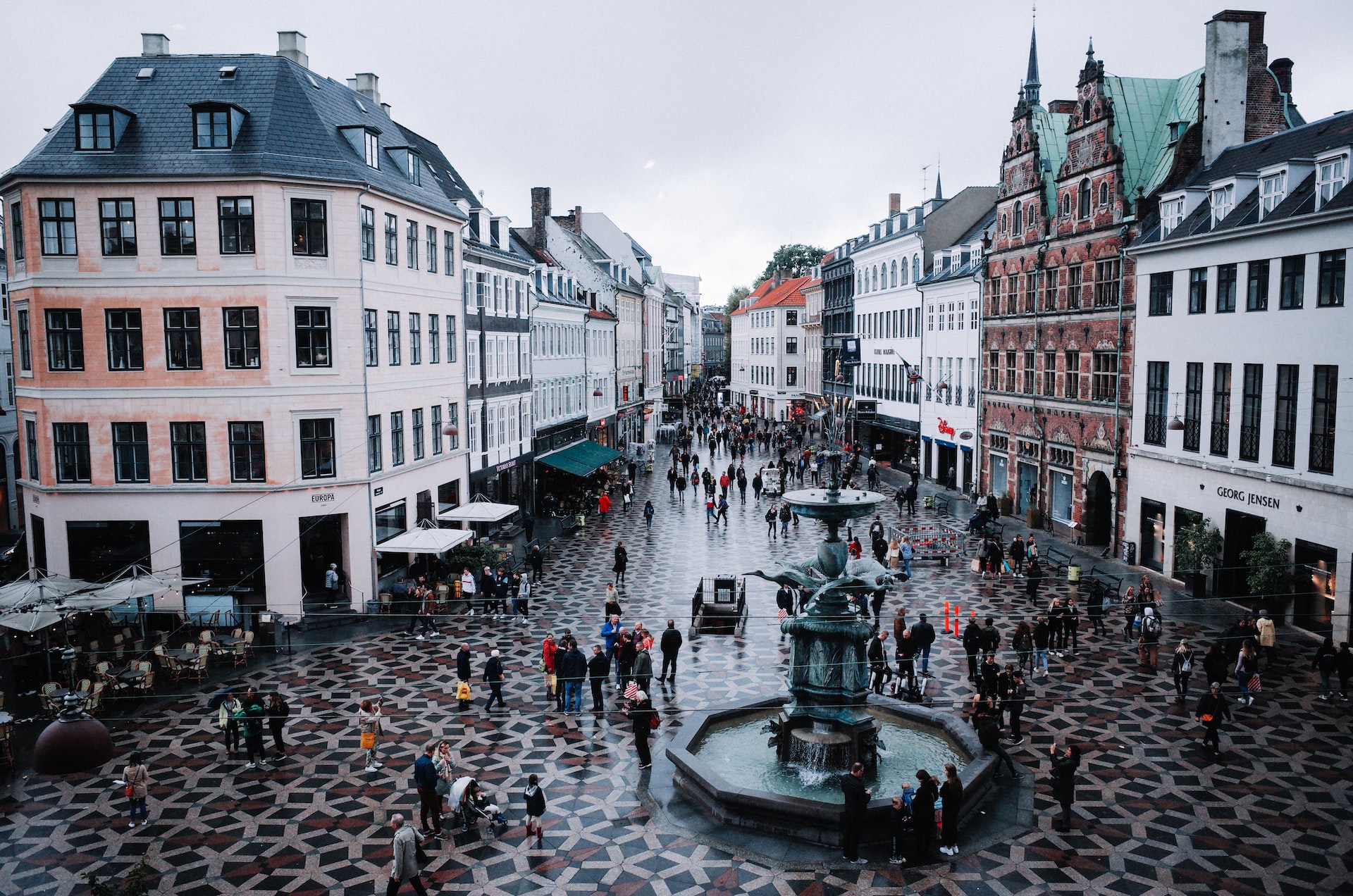 5 Best Transportation Ideas for Car Free Day
The transportation sector is one of the largest contributors to greenhouse gas (GHG) emissions. In fact, according to the Environmental Protection Agency (EPA), the transportation sector represents an estimated 27% of all GHG emissions in the United States. Fortunately, there are actions each of us can take to help lower the amount of vehicle-related emissions we generate. One of those actions is participating in Car Free Day.
What Is Car Free Day?
Well, we think Car Free Day is pretty self-explanatory. It's a day when people are urged to go car-free. Instead of driving your car, choose other transportation options to get you to and from work, school, errands and more. Taking a significant number of vehicles off the road will dramatically reduce vehicle-related emissions and also give people a taste of what it would be like to live car-free.
Although the day itself is on September 22nd, many cities have been known to hold car free days at various times throughout the year. You can join this year's Car Free Day on your own, with friends or through groups in your local area.
Keep in mind, each city may have its own actions and events. For example, in the Washington DC metro area, you can start things off by taking the "Car Free Day Pledge". Cycling UK has a variety of ways you can get involved like volunteering, donating, encouraging your company to get an accreditation for being a cycle friendly employer and more.
Take the time and find out what Car Free Day events you can participate in near you. In you can't find any, you can start your own. You should also encourage your city leaders to sponsor car-free days, open up more streets to pedestrians and bicyclists only, as well as beef up public transportation to make it a truly viable solution for commuters.
Alternative Transportation Ideas for Car Free Day
If you're wondering what forms of transportation you should use instead of driving your car, here are five of the best options:
1. Walk
Using your own two feet is one of the simplest ways to get around town without the use of your car. Even those who don't have the use of their own two feet can still get around by whatever means available to them, so long as it's not a car.
2. Bike
If you need to travel farther than your two feet will allow, consider riding your bike. A bike can help you travel longer distances and still get where you need to go without the use of a motorized vehicle. Of course, you might want to use an electric bike, if you think you'll need an extra boost.
3. Bus
Those who have a longer commute should take the bus to get where they need to go. Many cities have bus routes which will allow you to get around town without having to drive yourself. If you look, you might even find your city has eco-friendly buses geared to minimize their environmental impact. Win-win.
4. Train
Depending on where you live, taking the train or metro rail to work might be the best option. Trains allow you to get where you're going quickly and can help you avoid dreaded gridlock on the roads. If you've never considered riding the metro or train, take a look at local train schedules and routes to see if this could be a viable transportation option for you.
5. Scooter/Skateboard/Skates
I know it may sound silly to some, but scooters, skateboards and skates are all viable ways to get you around town. Which one you choose depends on your personal preference and needs. But, how cool would it be to see people riding around on skates, skateboards and scooters rather than having lots of cars flying by?
If your city allows, you might even consider going horseback or traveling in a horse-drawn carriage. Those living in cities with multiple waterways could take water taxis, canoes, kayaks, boats or ferries to get to and from their intended destinations. Options exist, we just have to use them.
Commuting via alternative transportation methods is quite biofriendly, too, and it has countless benefits above and beyond the extremely important benefit of lowering emissions. Alternative transportation can also help reduce accidents and make for safer cities.
Consider Avoiding Travel Altogether on Car Free Day
In addition to the aforementioned alternative transportation options, you might want to think about avoiding travel altogether on September 22nd. Talk to your boss about working from home. Hold your meetings via Zoom. Pick up the phone and call the people you need to reach. If you have errands you know you'll need to run, either run your errands the day before or the day after.
In Summary
Many cities around the world have already gone car free, either fully or partially. No reason your city couldn't be next. You can start off by talking to your local officials about creating a couple of car-free zones and move on from there. You might even be surprised to find out your city, and those around you, have such zones already.
Los Angeles recently took things one step further by passing a bill to reward low-income residents with $1000 for living car-free.
So this September 22nd, figure out a way to get around without the use of your car. All it takes is people deciding it can be done and then taking the steps to make it happen. Before you know it we'll have walkable, car-free communities as the norm instead of the exception.