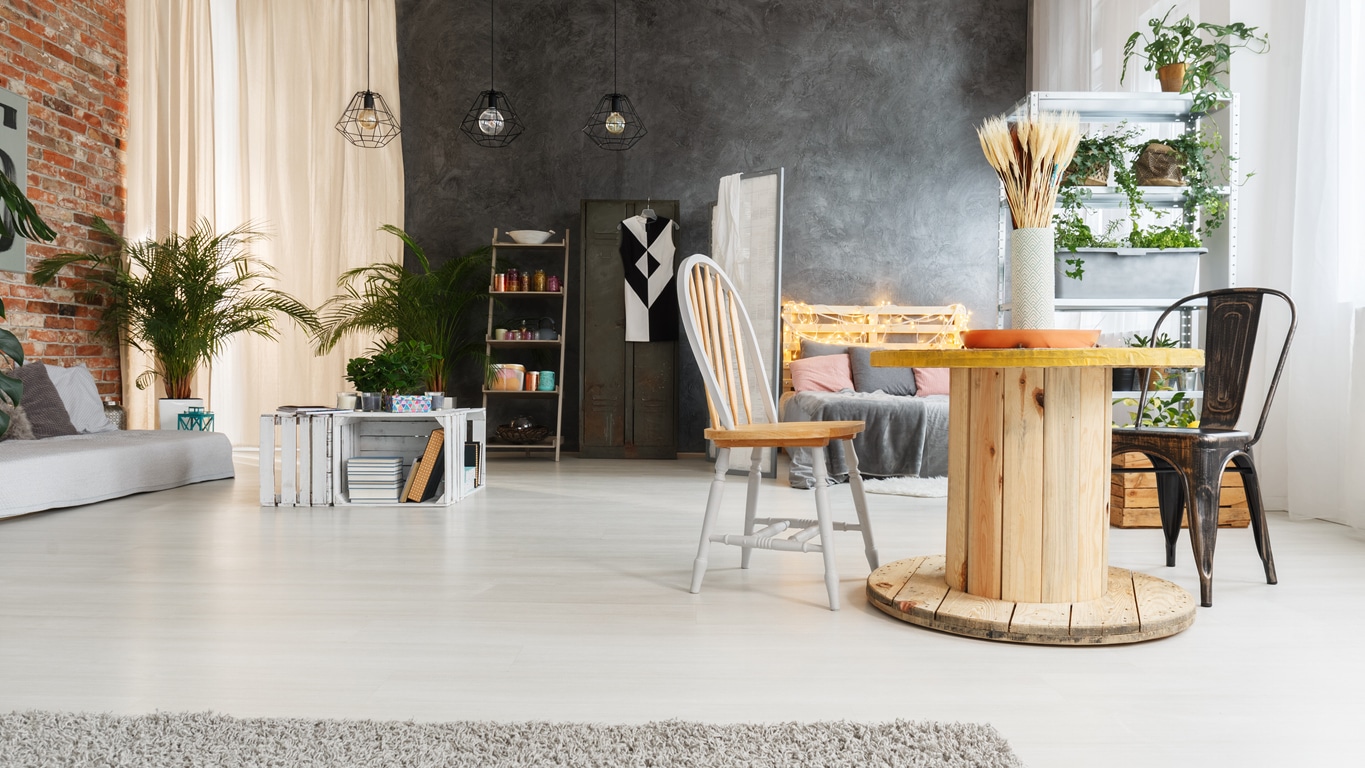 10 Repurposed (or Upcycled) Furniture Ideas to Give Your Home a Fresh Look in the New Year
The new year is an excellent time to refresh and remodel areas around your home, giving it a fresh start. When you make a change, you don't have to get rid of everything — you can repurpose and upcycle old furniture to create new items.
Old cabinets, drawers and larger pieces are blank canvases for various purposes. Here are 10 ideas for reusing items instead of buying new ones.
1. Make Drawers into Side Tables
If you're replacing a dresser or vanity, save the drawers to make several new side tables. Turn the drawers on their side, add legs to the bottom and paint them your desired color before setting them in different locations around the house. Save money on new stands and use these old drawers to create unique pieces others are sure to ask about.
2. Turn a Dresser into a Bookshelf
After you've turned the dresser drawers into side tables, you can make the dresser frame into a bookshelf. All you have to do is remove the tracks to create an excellent space for books and knick-knacks.
You can use the top of the dresser for extra storage and repaint the bookshelf to create a unique look. Place the new bookshelf in your living room or bedroom for an all-new statement piece.
3. Turn an Old Standing Cabinet Into a Bar Cabinet
If you have an old cabinet collecting dust, consider transforming it into a home bar. Bar cabinets can be expensive, but minor adjustments make them an entertaining staple. You can utilize your cabinet to hold drinks and bottles of wine, set up drawers for corkscrews and garnish holders, then place your favorite vintage decor or bar glasses on the top.
Having a separate place for these items also makes it easier to avoid children or pets getting into them. They can be moved if needed to enhance a different space. Bar cabinets are a great hub to practice your bartending skills while impressing your family and friends.
4. Create Open Shelving with Crates
If you have wooden boxes or apple crates lying around your home, liven up your storage by transforming them into open shelves. With a bit of cleaning, and an optional paint job, you can mount these upcycled items onto your walls at various heights. The shelves can work in any room and are a unique place to display your items.
5. Make a Wash Station with an Old Table
If you need to replace your sink, consider repurposing an old table. Stone or wood veneer side tables create a unique sink for your bathroom or kitchen. They also work well as a kids' sink when they aren't tall enough to reach your standard one.
Simply take your table, make any changes you desire and cut a hole to fit your drain pipe. Utilize a freestanding sink bowl and you're sure to receive compliments for your creativity.
6. Use Paint to Turn a Blank Wall into a Chalkboard
If you have a wall without anything on it, and you or your family don't care about it too much, change it up with a little chalk paint. The paint creates a surface perfect for anyone to make chalk drawings, reminders or inspirational messages. By utilizing your wall, you can avoid having to get an expensive, less-durable artboard and you'll create a blank canvas to use for years to come. Be sure to use low or non-VOC paints so as to limit toxins in your home environment.
7. Turn Old Shutters into a Cabinet
If you have old window shutters around, don't send them to a landfill. You can transform them into a unique storage solution for any part of your home.
Lay out your shutters to your desired cabinet size and attach them with nails or wood glue. Add some door hinges and handles, then paint with your desired color. With just a little love, you can upcycle your old shutters into a cabinet that works in any room.
8. Create a Backsplash with an Old Countertop
If you have an old stone countertop you want to replace, repurpose it to create a unique kitchen backsplash. You can do this by cutting the countertop into any shape you desire before making a pattern against the wall.
The stone creates an easy backsplash that will hold up for years to come. To add an extra touch, use a stencil to create a pattern fitting your kitchen aesthetic.
9. Transform a Crib into a Craft Station
If you have an old crib, from a child or grandchild, and it has a broken side or you have too much sentimental value to let go, consider transforming it into a craft station.
Remove a side and use the bed space as a table for kids, placing chairs along it. You can use the back and side walls to display art projects or hang containers for paper and other craft supplies. By using an old crib this way, you can let your kids, or grandkids, use it a little longer.
10. Dress Up Old Tables With Paint
An old wooden dining table is a classic element for any home, but it can get scuffed and dull, making it an eye sore. You can upcycle your table with sandpaper and paint if you want a modern look that pays homage to the good old days.
If you're going to keep the top looking rustic, sand it down just enough to make it look vintage before staining or sealing it with your preferred color. Then, modernize the table by adding a pop of color to the legs, making it stand out from the rest of your home. You're sure to end up with a unique piece to gather around.
Repurposing Furniture for the New Year
Reusing old furniture is an excellent way to refresh your space without contributing to the ever-growing landfills adding to climate change. When you reuse items, you won't need to purchase new items, lessening the impact of production on the environment.
You can also save hundreds of dollars on items you would buy new by repurposing or upcycling your furniture. As you refresh your space for the new year, repurposing furniture can give it new life and create a new look, giving you unique pieces that benefit the environment.